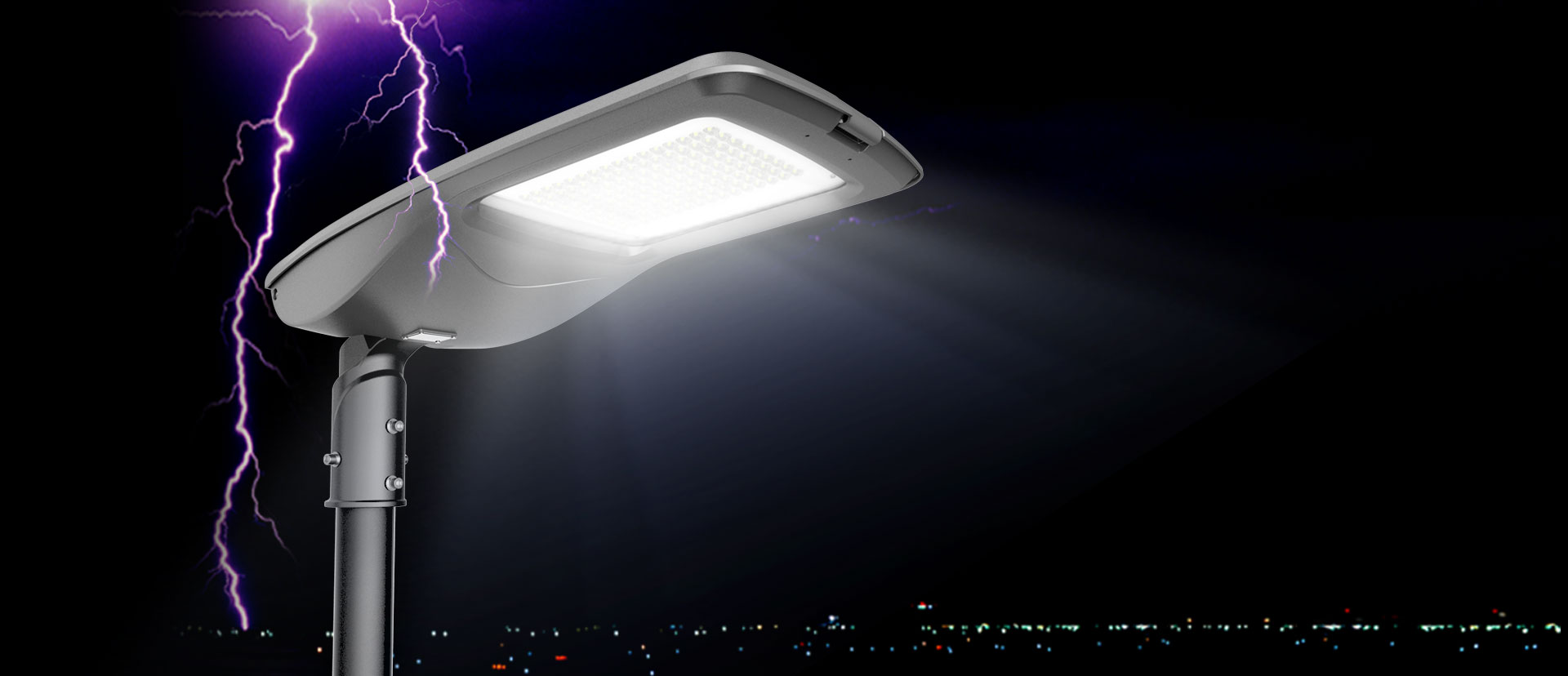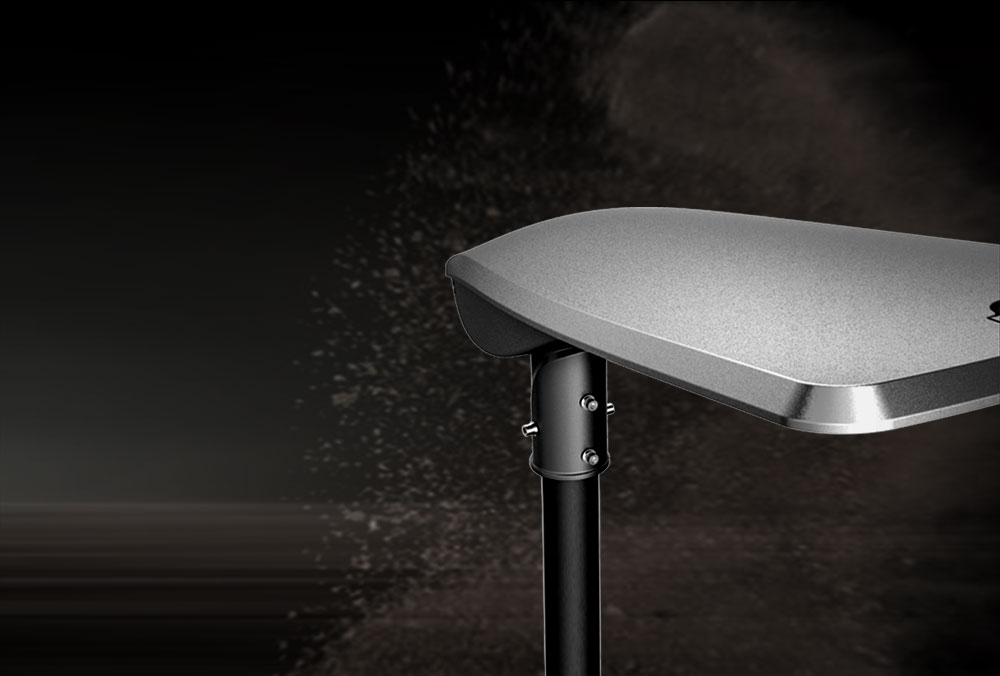 Self-cleanness
The smooth body would greatly diminish dust
accumulation, and minimize environment impacts
to the fixture's performance and lifespan.
30W, 50W, 70W, 90W, 120W, 150W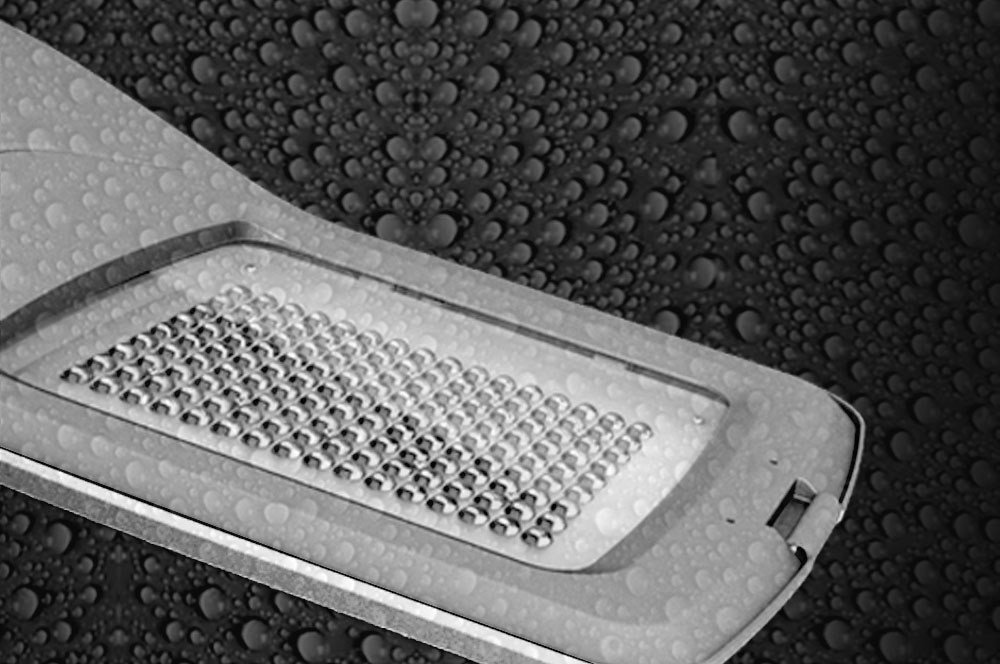 IP66 Weatherproof
Reliable waterproof design with high-quality
waterproof gasket makes the protection
rating up to IP66.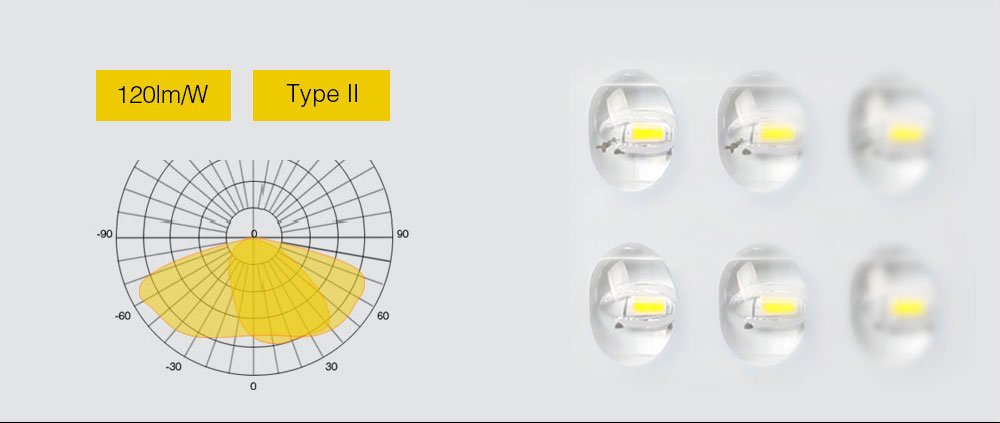 Tool-free Replacement and Easy Maintenance
Tool-free Buckle Design:

Fixture body can be opened/closed easily only by single hand

Tool-free LED Driver Replacement

Power-off Protection for Maintenance Safety:

Electricity would be automatically cut-off when the fixture is opened, guaranteeing safety for maintenance staff.

Supporting Rod Design for Maintenance Convenience:

After fixture is opened, just need to use single hand to lift it up, the supporting rod between upper and lower parts will stand up to keep fixture open, bringing much convenience to internal maintenance work.

Daylight Sensor Control

Light will be ON when ambient illuminance <6lx
(nighttime or cloudy day).
Light will be OFF when ambient illuminance>50lx
(daytime).

Time Control

Available to set up when to turn on or off,
to meet different demands.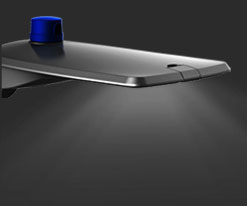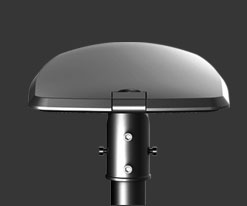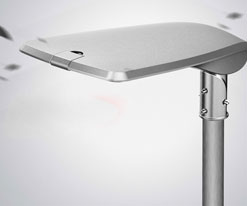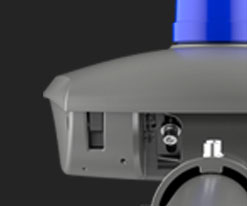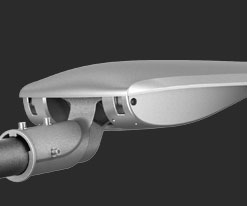 Questions about our products or prices?
We're always excited about your message, so feel free to get in touch, we will reply you in 12 hours.