HiPole
130lm/W
LED Area Light Designed for Outdoor Area Lighting
Operating Environment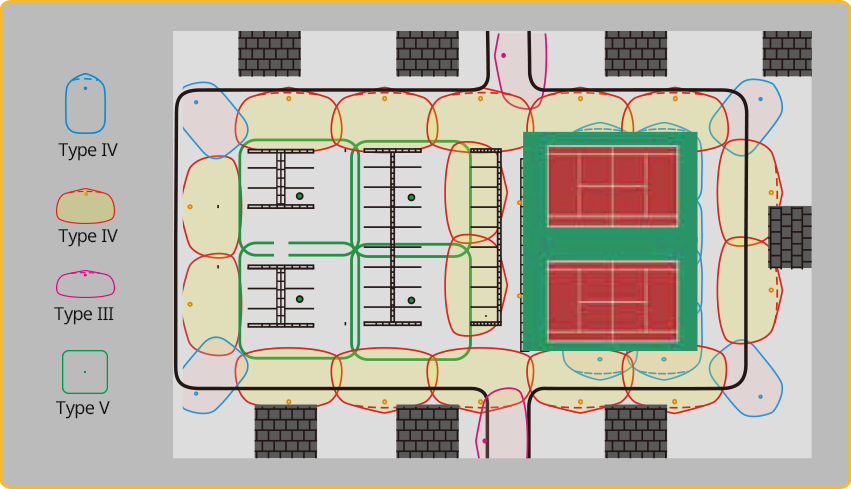 Light Distribution Type
HiPole has Type V, Type IV, Type III, Type II, Type I. In the future, we will have Type II & Type III & Type IV with backlight control. HiPole uses professional light distribution design and imported optical grade PC with 93% light transmittance, and not every similar product can do that.
High Efficiency
Adopting the latest Nichia LED, luminous efficacy of HiPole is better a lot than other shoebox fixtures in the market according to new DLC standards.
Tempered Glass
Optics structure of HiPole uses PC Lens+Tempered Glass. By doing this, lens will not age easily. Additionally, it can extend lifespan of fixture, and improve stability of lighting shape greatly.
Applications
Current lighting distributions of HiPole are designed for area lighting, such as outdoor parking lot, sports court, residential district and roadway etc, especially for parking lot.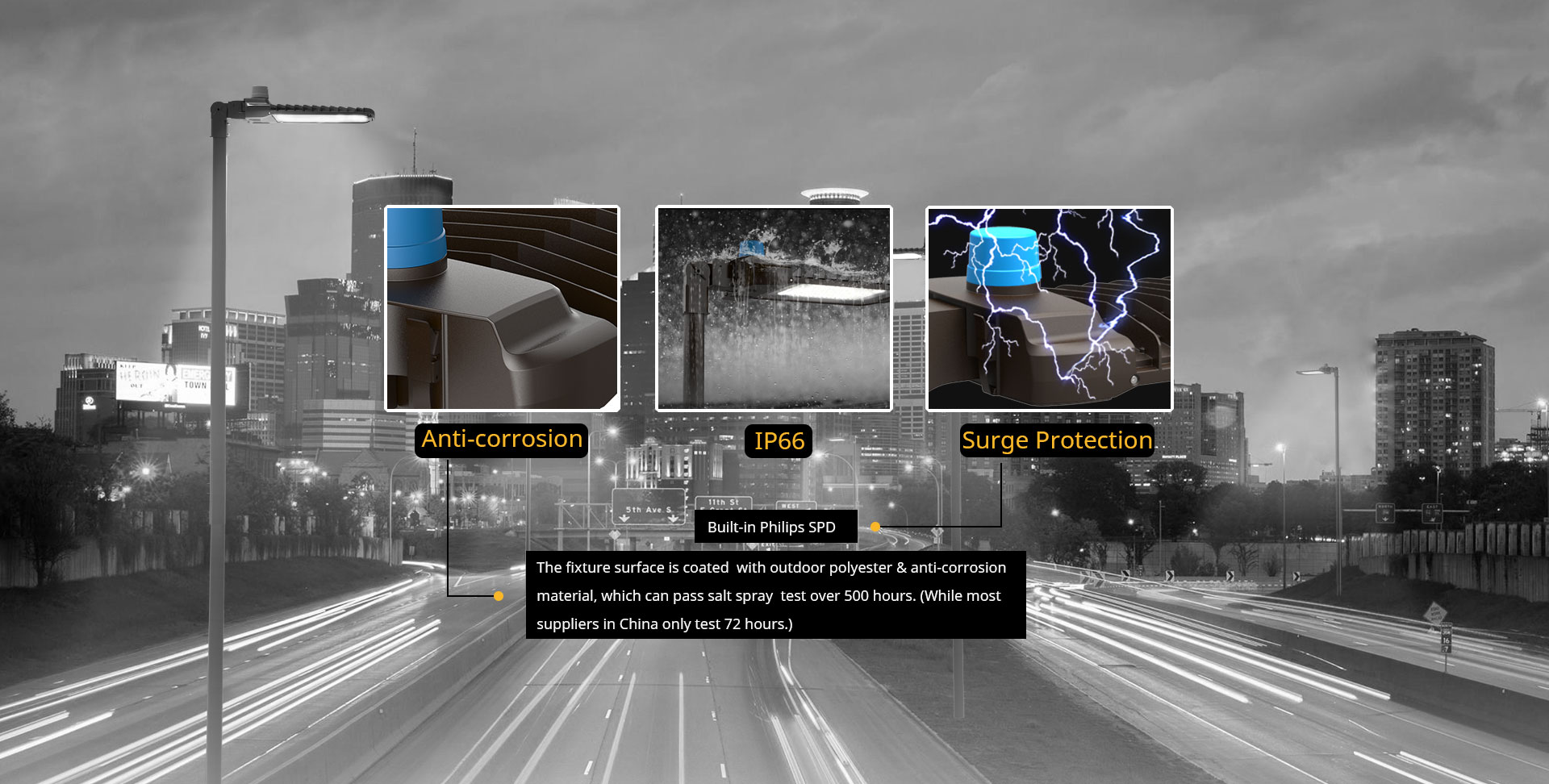 Cooling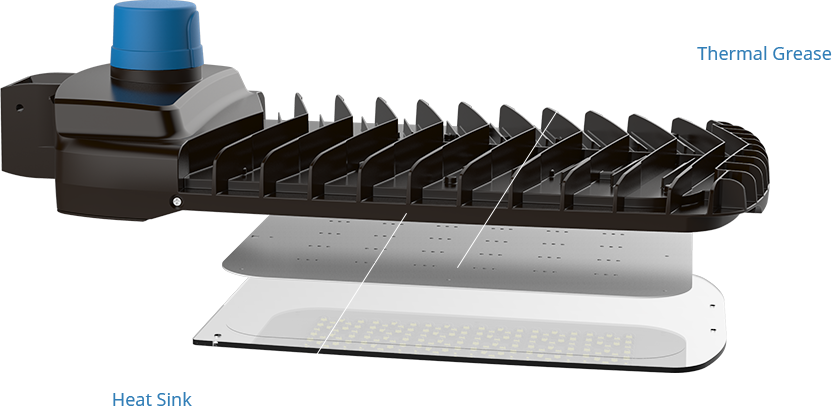 Good Heat Dissipation Performance: Temperature rise of LED cathode
is 42℃, and temperature rise of driver is 34℃. Excellent heat dissipation
design helps LED heat spread out quickly, which can guarantee lifespan
of fixture over 50,000 hours.
Three Different Mounting Ways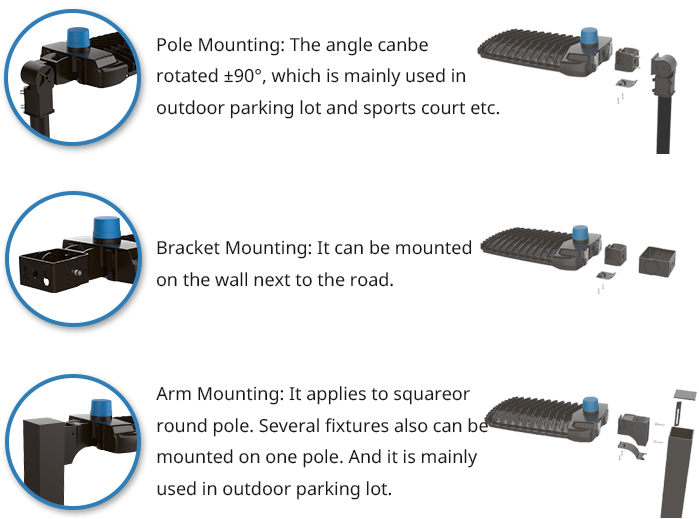 Questions about our products or prices?
We're always excited about your message, so feel free to get in touch, we will reply you in 12 hours.