The amazing market potential for warehouse lighting
Glad to be with you here to talk about the warehouse lighting. There are hundreds and thousands of warehouses all around the world. Let's take the Walmart as an example, which has 166 distributor centers. How about the world's leading logistics company DHL? It sets up warehouses in more than 220 countries across the world. Even when you type the keyword "warehouse" into the search box of Google images, you will see various warehouses. But most of them have one thing in common, storing the cargo by the means of stacking pallets on shelves.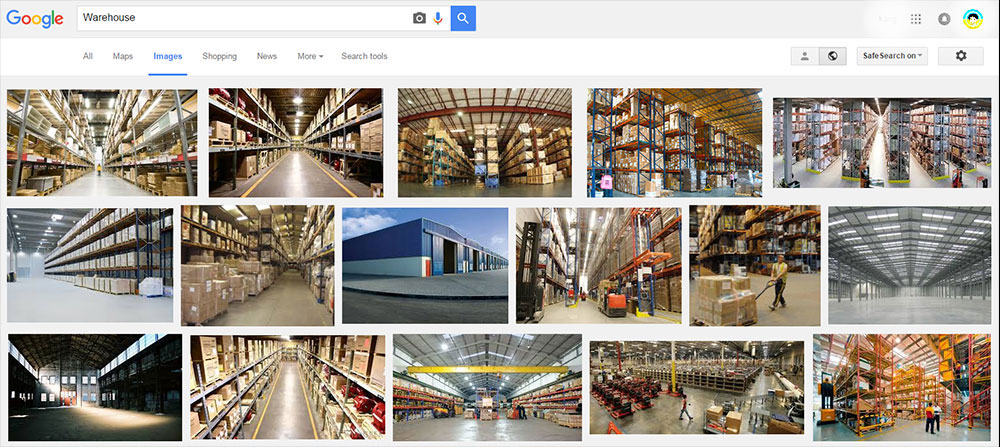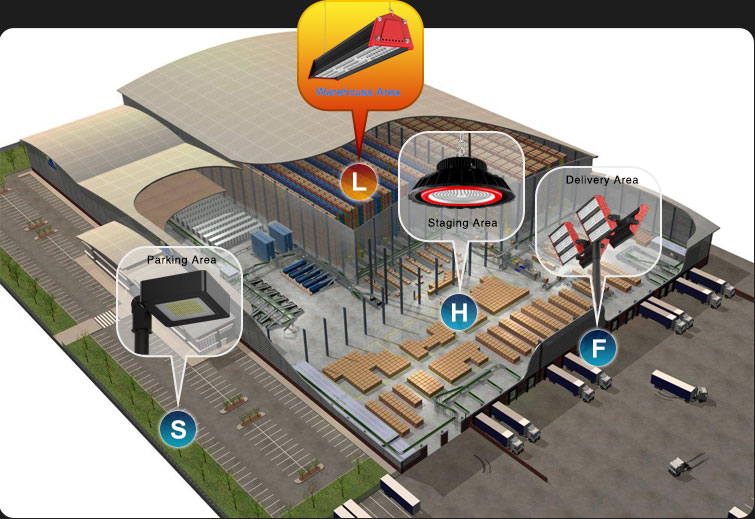 Warehouse lighting design complexity
Most warehouse facilities have a variety of functions performed within their walls—from picking operations and packaging to shipping and receiving, light assembly and even office work. These multiple tasks make lighting design a challenge because more than one task may be performed within the same area, requiring different light levels.
For warehouse open area, the common luminaire with round lighting pattern will be enough if it delivers enough lux level. The light will overlap to increase the floor lux level since there is no object to block the light.
However it will be quite different for warehouse with aisle applications, there're high racks which stop the light to the near aisles.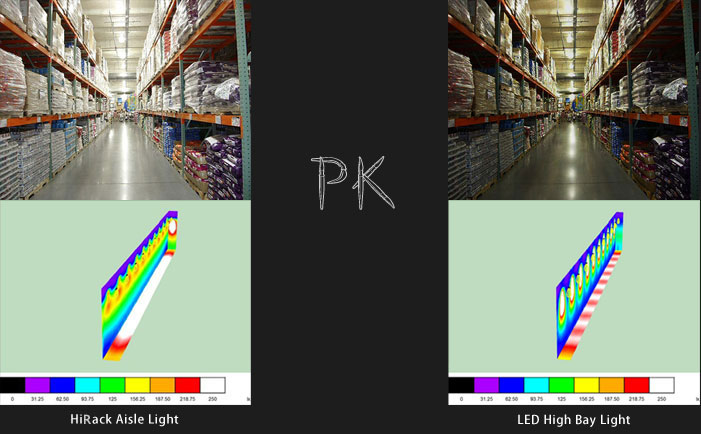 So the light will be wasted a lot from round lighting pattern luminaire.
Obviously long and narrow lighting pattern is more suitable for aisle lighting.
HiRack has 4 different beam pattern options to suit for different illumination requirements in different areas in warehouse.
Infrared detect
Meanwhile, warehouse is very special lighting area. There is no continuous movement of person or devices in many places. If the fixtures just light up when necessary, and keep low level illumination or turn off when unnecessary, it will be great helpful to energy-saving. For many warehouses that have skylight, it's not necessary to turn on the fixture with full brightness if there is sufficient ambient light. If it can adjust the system power automatically according to ambient light, to keep the lux on floor with a certain value, it will be more helpful to energy-saving. However, the traditional lamp can not reach such effect.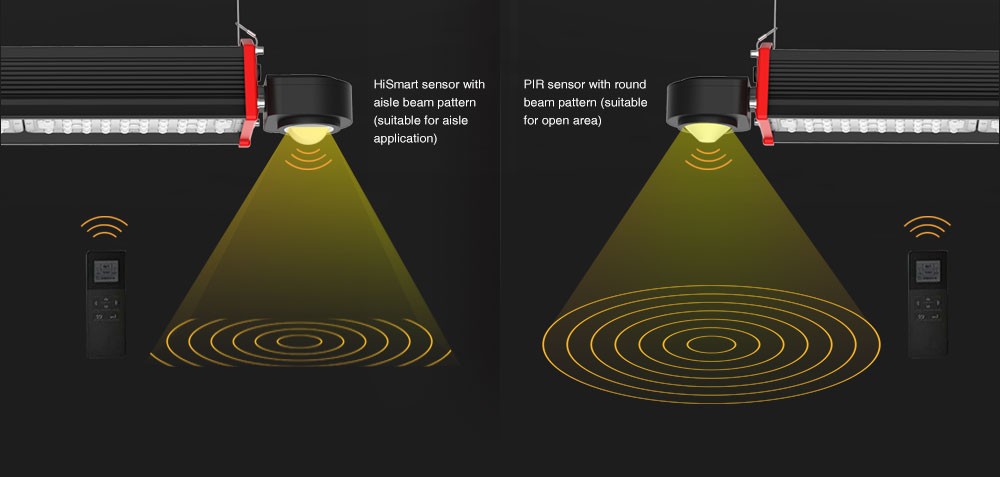 It is fortunate that our HiRack could have the opportunity to achieve above function, and the settings of the function could be done through remote wireless controller. The system is very easy to understand, also easily to complete setting even without any professional engineer, which greatly saves installation time and cost.
Of Course, if you prefer DALI system,
DALI HiRack linear high bay is also optional.
Born for warehouse lighting, HiRack linear high bay is the most suitable Chinese Made lighting for warehouse applications. If you have this product, how could your competitor beat you?
Questions about our products or prices?
We're always excited about your message, so feel free to get in touch, we will reply you in 12 hours.